News Letter/Announcement
20th INDIAN VETERINARY CONGRESS, XXVII ANNUAL CONFERENCE OF IAAVR AND NATIONAL SYMPOSIUM 21-22 FEBRUARY AT TANUVAS, CHENNAI.

List of Corporate Member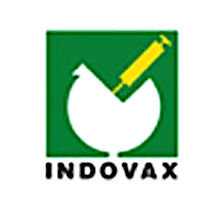 INDOVAX Private Limited.
Incorporated in 1986, Indovax Private Limited is a leading manufacturer of biologics in India. The company is in the forefront of development, manufacture and marketing of poultry vaccines. Indovax has an estimated overall national market share of over twenty five percent and produces over four billion doses of vaccine annually that cater to the needs of the domestic and international markets. This effort is supported by a team of qualified scientists drawn from diverse disciplines that include virology, microbiology, immunology, biotechnology, pathology and epidemiology. The facilities are located at Hisar - a four hourdrive from the national capital.