News Letter/Announcement
23rd Indian Veterinary Congress, XXX Annual Conference of IAAVR and National Symposium Date 3 Feb 2023 - 4 Feb 2023 at College of Veterinary Science and Animal Husbandry, Kamdhenu University, Anand ,
Dr. J. B. Nayak,Organizing Secretary,
23rd IVC,Associate Professor,Department of Veterinary Public Health Epidemiology,College of Veterinary Science ,
Animal Husbandry,Kamdhenu University,Anand-388001(Gujarat),Mobile:9898585460,E-mail: 
iaavr2023@gmail.com
List of Corporate Member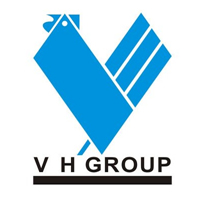 Venkateshwara House
S.No. 114/A/2 Pune-Sinhagad Road Vitthlwadi Maharashtra
Pune – 411 030.
Tel.No.:+91-20-24251530 to 41
Fax: +91-20-24251077
E-mail: response@venkys.com
The Venkateshwara Hatcheries Group; VH group was established in 1971, when motivated by his wife Late Smt. Uttaradevi Rao, our founder Chairman Late Padmashree Dr. B.V.Rao, fondly referred to as "The Father of the Indian Poultry Industry", established Venkateshwara Hatcheries Pvt. Ltd. in Pune (India). Today the group is popularly known the world over as "Venky's". With a unique combination of expertise and experience and supported by strategic collaborations, the company diversified its activities to include SPF eggs, chicken and eggs processing, broiler and layer breeding, genetic research and Poultry diseases diagnostic, Poultry vaccines and feed supplements, vaccine production, bio-security products, Poultry feed & equipments, nutritional health products, soya bean extract and many more. Today the group is the largest fully integrated poultry group in Asia. The VH group today plays proud parent to a number of reputed organizations under its wide umbrella and successfully caters to poultry and its allied sectors.The pioneering efforts of the VH Group have been well rewarded with several national and international awards.