News Letter/Announcement
23rd Indian Veterinary Congress, XXX Annual Conference of IAAVR and National Symposium Date 3 Feb 2023 - 4 Feb 2023 at College of Veterinary Science and Animal Husbandry, Kamdhenu University, Anand ,
Dr. J. B. Nayak,Organizing Secretary,
23rd IVC,Associate Professor,Department of Veterinary Public Health Epidemiology,College of Veterinary Science ,
Animal Husbandry,Kamdhenu University,Anand-388001(Gujarat),Mobile:9898585460,E-mail: 
iaavr2023@gmail.com
List of Corporate Member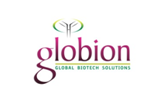 GLOBION INDIA PVT. LTD.
Corporate Office
2nd Floor, Vasavi Gold Stone
Survey No. 25 Near Military Fotbbal Ground
Trimulgherry
SECUNDERABAD-50015 (Telangana), INDIA
Ph: +91-40-27990397/98
E-mail: customercare@globionindia.com
Website: www.globionindia.com
Incorporated in October 2006, Globion is located in Hyderabad - a city of Poultry Strategic importance at genome valley, Biotech Park, Phase III, Globion has a State-Of-The-Art Vaccine Manufacturing Facility complying with WHO-GMP, ISO 9001, ISO 14001 and OHSAS 18001.
Globion produces a basket of Poultry Vaccines - Live and Inactivated - for poultry which are marketed under the brand "GlobiVac". The extended product range of Globion includes innovative feed supplements and therapeutics for poultry, livestock, aqua & pet segments.